9 / 11 / 2012
EUROTASK APPOINTED DISTRIBUTOR FOR GUIDE THERMAL IMAGING MONOCULARS
The Guide IR518 series gives us the opportunity to provide more mariners the opportunity to experience the benefit of using thermal technology in a marine environment, said Mark Luffingham at Eurotask, adding. The quality of both the product and the image it produces is superb, and with a 2 year factory warranty, at less than £2,500 ex VAT, it is excellent value for money.
Unlike many of the other products in this category, the IR518 features a 50Hz update rate, a selectable colour palette, a white hot/black hot polarity switch, adjustable focus and auto standby for power saving. The innovative "hot spot tracking" feature identifies and displays the hottest spot on the display to enable the user to find and then track any object on the water.
With 2x digital zoom, the Guide IR518 series provides a crisp image in total darkness and comes in 3 variants with different screen resolutions and lenses to provide a human detection range of up to 1198 meters. Ergonomically designed and very easy to use, the IR518 is lightweight, protected by a rubber armoured sleeve and is rated IP66. All units have integral video recording capability. Recorded video or single frame pictures are captured and stored on a 4Gb SD card for playback or download to another device.
It comes complete with carry case, hand strap, shoulder strap and breakout cable for battery recharging and video output.
The IR518 series will be on display with all Eurotask's other products at stand 1.408 at METS and all enquiries are welcome.
Prices for the IR518 start at less than £2,500 ex VAT and are available ex stock through Eurotask and their dealer network.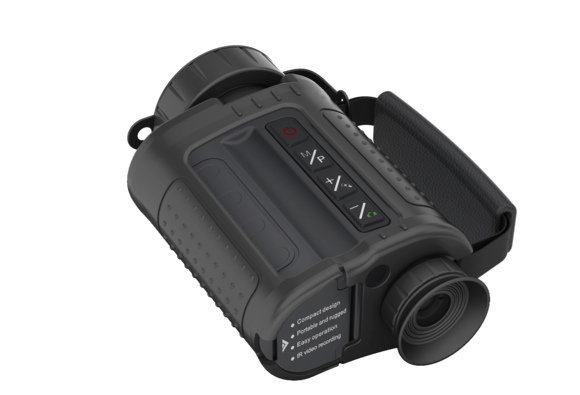 © Eurotask Ltd. All rights reserved | A website.