VEI
IMO 7000 Series Monitors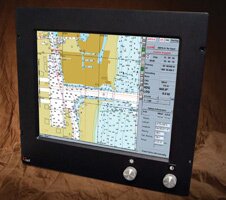 Built to for use on all vessels requiring IMO Certificated equipment on the bridge, the 7000 Series monitors are hand assembled and individually tested at the VEI factory using the finest quality materials.
Available in 18", 20" and 23" variants
Brightness levels from 250-1000 nits
-

TFT

(Thin Film Transistor)
Chemically hardened scratch proof glass
Approvals, Certificates & Declarations of Conformity
- EN60945 (IEC60945)
-

ABS

- American Bureau of Shipping
-

DNV

-Det Norske Veritas
-

LRS

- Lloyd's Register of Shipping
- BV- Bureau of Veritas
- GL- Germanischer Lloyd
For Technical Information, click here to download the IMO 7000 Series Monitors Brochure.
IMO Series Specification Sheet
© Eurotask Ltd. All rights reserved   |   A website.