VEI
MARCI Marine Computers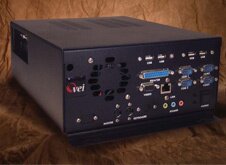 Marci is the latest generation of Marine Computers. With VEI MARCI computers, you can run your radar, sounder, chart plotter, security, entertainment, communications and system monitoring!
VEI's MARCI computers are high quality, shock resistant, marinized, and corrosion/salt water resistant. They are compact and ergonomically designed with a powder coated chassis and a rugged aluminium construction.
VEI's MARCI Computers are hand build to the very highest standards used in the marine electronics industry. Just one of the reasons the US NAVY, ARMY and COAST GUARD choose VEI as well as countless private yachts.


For Technical Information, click here to download the MARCI Brochure.
VEI MARCI Brochure
© Eurotask Ltd. All rights reserved   |   A website.